Weight loss treatment and bariatric surgery in Cuba. Spas and resorts
Following multiple requests by US dwellers we have pleasure to inform that bariatric surgeon Doctor Antonio Portilles Felix with his team in 2017 will attend at Yanga hospital in Cordoba, Mexico. Waiting list doesn't exceed a couple of months.
All medical treatments are strictly individual. Cost of treatment programme to be determined case by case.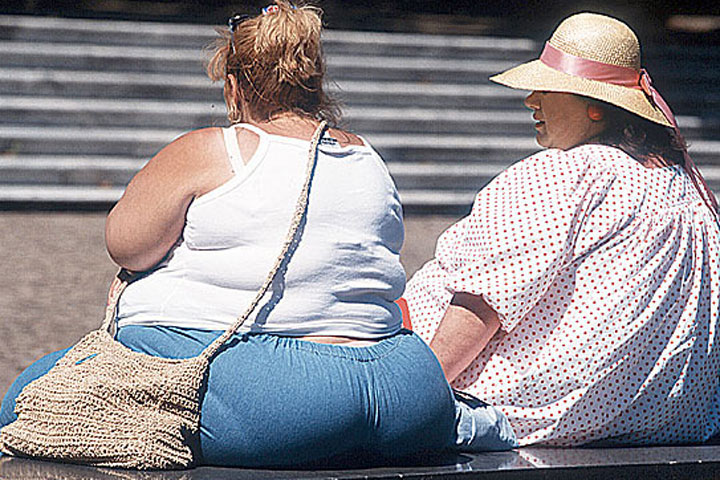 For correct weight loss programming previous medical history assessment taken by a professional physician is necessary.
Program of Exogenous Obesity (Evaluation and Treatment)
Obesity is the excessive increase of weight at the expense of fats and its constituents and it is the most important factor of risk for many illnesses that can limit your quality of life and put it in danger.
The aesthetics of the human being rest fundamentally in the biotype and it is obesity what in a higher degree attemps against a suitable physical appearance.
Specialized Attention of Internal Medicine


7 Nights of Hospitalization and 21 Nights of Accommodation in Hotel
(Hospitalization in private room, air-conditioned, medical and specialized nursing care, programmed investigations and polyphysical therapy).


Medical Interconsultation with Nutrition


Medical Interconsultation with Psychology


Medical Interconsultation with Rehabilitation


Medical Interconsultation with Endocrinology


Medical reconsultation with Nutrition (2)


Medical Consultation with Psychology (11)


Medical Reconsultation with Rehabilitation (2)


Investigations:

Electrocardiogram
Ergonometric test
Ecocardiogram doppler
Rx of thorax
Hepatic Ultrasound
Erythrosedimentation
Hematocrit and Haemoglobin
Leucogram with differential
Uric acid
Albumin
Creatinine
Glycemic
Total lipids
Benedict and Imbert (2)
Midstream clean cash
Nitrogen in urine (3)



Therapeutic Gymnastics (33 Sessions)
PRICE: $2700.00 CUC.
It is recommended to continue an additional cycle of 28 nights of Accommodation, 4 consultations of each of the following specialities: Nutrition, Psychology and Physiatrics and 44 additional sessions of therapeutic applied gymnastics and dietotherapy.
PRICE: $2000.00 CUC
Medical treatment procedures costs
CUC prices
1- Hydrotherapy/Hidroterapia/

Price, CUC

Medicinal mineral bath in collective pool and exercises /Baño con agua minero medicinal en piscina colectiva con ejercicios dirigido

12.00

Nebulizer (spray)/Nebulizador (aereosol)

8.00

Hidropinia (orally, 250 ml glass)/ Hidropinia (Oral, vaso de 250 ml)

2.00

2- Mud/ Fangoterapia

Total bath tub / Baño total en bañera

12.00

Regional Implementation /Aplicación Regional

4.00

Aplicación Método egipcio

6.00

3- Treatments at the gym that includes the following options / Tratamientos en el gimnasio que incluye las opciones siguientes

3.00

Exercise mat/

Ejercicios en colchoneta

Exercises with medicine balls and weights

/ Ejercicios con pelotas medicinales y pesas

Wheel or shoulder exercises

/Ejercicios con rueda de hombro

Bicycle ergometer Exercises

/ Ejercicios con bicicleta ergometrica

Rowing exercises

/ Ejercicios con remos

Exercise treadmill

/ Ejercicios con estera rodante

5- Massage Therapy / Masoterapia

Body massage with manual and equipment (General)
Masaje corporal manual y con equipo (General)

14.00

Partial manual massage equipment (Local)/ Masaje parcial manual con equipo (Local)

10.00

6- Kinesiology / Kinesioterapia

Active upper limb exercises / Ejercicios activos de miembros superiores

6.00

Active exercises of lower limbs / Ejercicios activos de miembros inferiores

6.00

Physical exercises / Ejercicios corporales

12.00

Aerobic exercises / Ejercicios aerobios

6.00

Motion exercises / Ejercicios de marcha

6.00

Therapeutic Sports / Deportes terapeuticos

6.00

7- Traditional Medicine / Medicina tradicional

Acupuncture / Acupuntura

12.00

Muxibustion / Muxibustion

6.00

8- Other services/ Otros servicios

Individual Sauna / Sauna individual

12.00

Collective Sauna / Sauna colectiva

8.00

Free facial mask Treatment / Tratamiento facial sin mascarilla

25.00

Facial mask Treatment / Tratamiento facial con mascarilla

30.00

Podiatry Treatment / Tratamiento de podología

12.00

9- Medical Exam Free / Consultas Incluidas en el tratamiento
Gonna book a spa or resort hotel?
Book directly on your own with DOCTORCUBA