Latest Cuba Medical News:
Cuba the first in the world to eliminate mother-to-child HIV transmission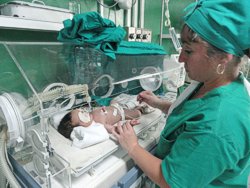 The World Health Organization (WHO) certified Cuba as the first country in the world to meet the double challenge of eliminating mother-to-child transmission of HIV and syphilis. After several decades of research failed to yield an effective cure, breaking the vicious cycle that perpetuates the virus presents a tremendous challenge. But that is exactly what Cuba has done. Every year, about 1.4 million women with HIV get pregnant worldwide. If they do not receive treatment, there is a 15- to 45-% chance of them transmitting the virus to their babies during pregnancy, birth, or while breastfeeding. Eliminating transmission of a virus is one of the greatest public health achievements possible and the WHO officially recognized the Caribbean nation's achievement.
In Cuba 80% kids with leukemia get cured
In Cuba four of five children with acute lymphoid leukemia have been cured of this type of cancer which is most common in childhood age worldwide. Success comparable with those of developed nations and represents an important achievement for the national health system.
Use of stem cells in Cuba encouraging results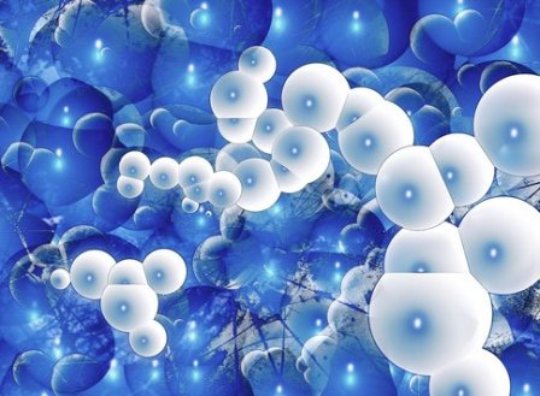 The specialties of Angiology, Orthopedics and Traumatology treasure by this order the largest number of cases with the use of stem cells in Cuba. By the end of 2017, the total number of domestic patients treated with stem cells amounted to 3000. The use of stem cells is promising in therapy of people suffering from serious renal insufficiency of the lower limbs, to avoid amputation in a range of 58 to 80% of patients who had this ailment. A marked improvement is also recorded in about 85% of patients presenting chronic arterial insufficiency of the lower members, who, because of the intense pain, were obliged to stop the walk before the 150 meters. Some of them today walk a kilometer and more without feeling discomfort. Results are also encouraging in complex fractures, bone cysts, aseptic necrosis of the hip, Arthritis injury joint degenerative, particularly of the knee, periodontitis, heart attacks, paraplegia due to injuries of the spine and spinal cord injury, and in children and adolescents with Muscular Dystrophy Duchenne (DMD). In this latest incurable disease of well-booked evolutionary prognosis, which may cause a total physical disability and more long-term failures of the respiratory system and other vital organs, the application of stem cells has shown a considerable recovery of motor functions that were already quite damaged.
Heberprot-p unique drug to avoid diabetic amputations soon available in the United Sates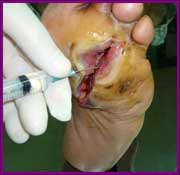 Cuban state run enterprise BioCubaPharma and one of U.S. pharma companies have agreed to work together to make Heberprot-P – a Cuban developed medication to treat diabetic foot ulcers - available to patients in the U.S., once it has been approved by the country's Food and Drug Administration (FDA).
Given the success of the product and following the Memorandum of Understanding signed by the United States Department of Health and Human Services the United States Department of Treasury, Office of Foreign Assets Controls, authorized mentioned U.S. company to enter into agreements with the Cuban party, to conduct all transactions necessary to import Heberprot-P to conduct independent clinical trials authorized by the U.S. Food and Drug Administration (FDA).
Almost one million U.S. citizens are diagnosed with diabetic foot ulcers (DFUs) ever year; a condition which increases the risk of lower-limb amputations. In just five years the number of people suffering from this condition in the U.S. has risen from 73,000 to 85,000, with a significant economic and social impact on the patient, their family members and healthcare system.
Novel neuro-protector to combat Alzheimer's developed in Cuba
Patients displaying early signs of Alzheimer's will be administered NeuroEpo, a Cuban developed product which has demonstrated neuro-protector qualities in experimental phases. This will be the first time the treatment is used with people and we'll have to wait for the results. The medication doesn't prevent or cure Alzheimer's, however the pre-clinical results are encouraging insomuch as it could help to change the course of the disease, that is to say, it could delay its progression. What Cuban doctors want is to slow down the degenerative process, and improve patients' quality of life.
New skin cancer drug now available nationwide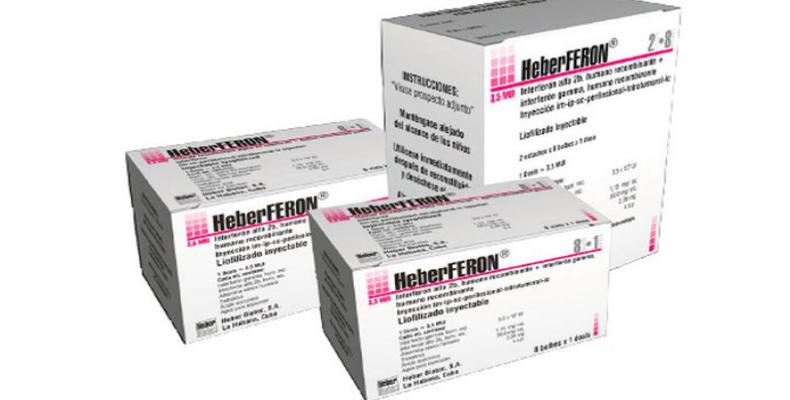 Heberferon, the only Cuban drug of its kind in the world for treatment of basal cell carcinoma of skin, is already available throughout the national territory, barely six months after beginning of the program for its extension. During that period, more than 450 patients in Cuba have benefited from the drug which combines the action of two interferons to inhibit tumor growth and eliminate or reduce lesions, including those that are complex, multiple and in advanced stages or are difficult to surgically access, such as the inner corner of the eye, nasal passages, and others on the face.
New Cuban Pneumococcal vaccine to be released next year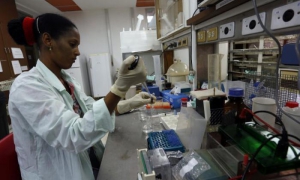 A new and effective Pneumococcal vaccine developed by the Finlay Institute, with conjugates against seven most common serotypes, will be available next year. The vaccine registered under the trademark Quimi-Vio will be available nationwide. Pneumococcal is the main cause of pneumonia and meningitis in infants. Although medicines to protect against this disease are available worldwide, Cuba has not been able to access them due to their high cost. After the effectiveness and safety of the vaccine have been established in extensive preclinical studies, clinical trials on humans began in 2014, where over 5,000 children between one and five years of age have been immunized. Quimi-Vio will therefore be added to Cuba's catalogue of infant vaccines, which already features 10 inoculations against 13 diseases, including diphtheria, mumps, measles, rubella and whooping cough, some of which are produced on the island, such as those against Tuberculosis, Hepatitis B and the pentavalent vaccine.
---

Finding the Right Doctor in Cuba Self-Pay Patients Guide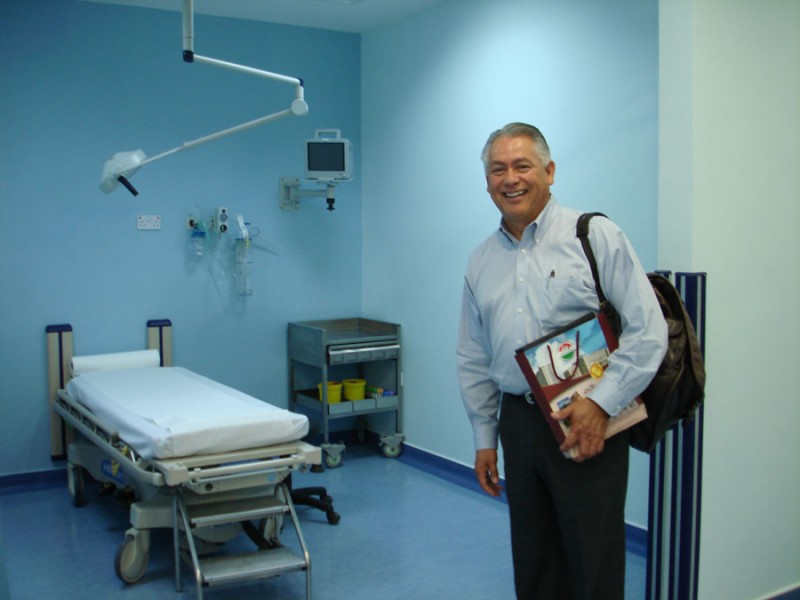 As Cuba has been in the news recently, some wonder if Cuba has become any closer to being a viable medical travel destination for those who have health issues that require special attention. As a matter of fact Cuba has long been known for producing quality doctors and providing excellent medical services.
Cuban scientists are engaged in late-stage clinical trials in Europe for Heberprot-P, considered a potentially revolutionary medicine for diabetic foot ulcers. Other sectors in which Cuba can use its potential as a "medical power" are lung cancer treatment, cornea, kidney and bone marrow transplants and brain tissue transplants for Parkinson's disease patients.
At Havana's clinics, reserved for foreigners, they handle all types of medical specialties. And if an in-house expert is unavailable, one can be borrowed from another hospital.
Advanced lung cancer treatment, prostate cancer treatment, drug rehab, post-accident and cerebral palsy motor skills rehabilitation, treatment for eye diseases and plastic surgery -- foreign patients can get all of these services and more in Cuba, and at competitive prices.
Heart surgeons in Cuba are doing very complex open heart surgery procedures such as on-pump and off-pump coronary artery bypass grafting (CABG) procedures including complete arterial revascularization. Their outcomes are excellent.
Breast augmentation surgery in Havana costs $1,248 (940 euros), compared to around $6,000 in the United States, $4,350 in Britain and $2,500 in Mexico. On any given day there are 2,000 patients at the largest one of reserved for foreigners Havana clinic from around the world.
Most come from Latin America, but there are also patients from places like Angola, Canada, Spain, and even Cuban-Americans from the US. Canadians, or Americans pretending to be Canadians are a target market for eye surgery, dentistry, cosmetic surgery, medical check-ups, diabetic foot ulcer treatment and orthopedics. Health tourists are offered top level care at prices that are often far below those in North America. While it is not legal for Americans to go to Cuba as medical tourists, it is legal in Cuba for clinics to deal with Americans; so some Americans either ignore the ban and hope to avoid the fines, or travel from Canada or Mexico.
Among the portfolio of medical programs offered in Cuba one of the most popular is that of quality of life, focused on the prevention and early detection of disease, promoting healthy lifestyles, well-designed and directed toward reducing risk factors for chronic, non-infectious illnesses. Unique Cuban treatments for skin diseases, vitiligo, psoriasis and hair transplantation, glaucoma and retinitis pigmentosa, diabetes treatment, lung cancer, brain cancer, breast cancer, prostate cancer, neurological rehabilitation Parkinson's disease treatment, Alzheimer, nervous system disorders, orthopedics, traumatology, plastic surgery, hepatitis B and C treatment in Cuba are luring thousands of patients from all over the world to Havana as Cuba establishes itself as a top medical center for the whole world.