Finding the Right Doctor in Cuba Self-Pay Patients Guide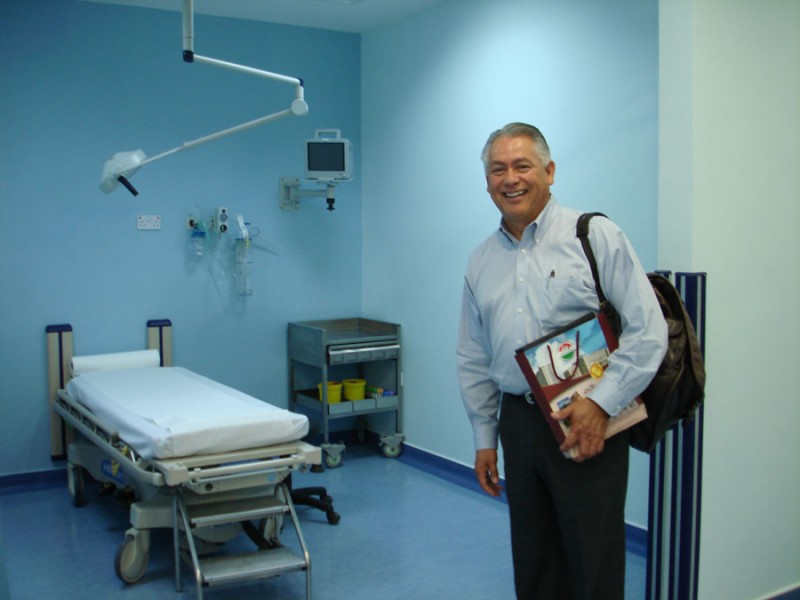 As Cuba has been in the news recently, some wonder if Cuba has become any closer to being a viable medical travel destination for those who have health issues that require special attention. As a matter of fact Cuba has long been known for producing quality doctors and providing excellent medical services.
Cuban scientists are engaged in late-stage clinical trials in Europe for Heberprot-P, considered a potentially revolutionary medicine for diabetic foot ulcers. Other sectors in which Cuba can use its potential as a "medical power" are lung cancer treatment, cornea, kidney and bone marrow transplants and brain tissue transplants for Parkinson's disease patients.
At Havana's clinics, reserved for foreigners, they handle all types of medical specialties. And if an in-house expert is unavailable, one can be borrowed from another hospital.
Medical News from Cuba
Novel Cuban VSSP Vaccine in Advanced Breast, Lung, Colon, Prostate Cancer and Leukemia. Superior Efficacy and Safety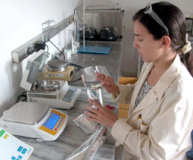 VSSP triggers an immune response against a tumor antigen present in malignant cells, meaning that the medication could one day be used to treat leukemia, as well as lung, breast, prostate, and colon cancer. While VSSP, which was originally designed as a composite to boost patients' immune system, also shows signs of stimulating the body's immune response against cancer. NGcGM3 ganglioside is a tumor-specific antigen expressed in human breast tumors. The VSSP vaccine, consisting in very small-sized proteoliposomes (VSSP) obtained by the incorporation of NGcGM3 into the outer membrane protein complex of Neisseria meningitidis, has been tested in a Phase II trial in patients with metastatic breast cancer (MBC). A marked improvement was recorded in patients presenting visceral metastases. While VSSP is still under early clinical trials in Cuba and is not as fully developed as CimaVax, but it appears to have great potential already revealed by the New York-based Roswell Park Cancer Institute which is preparing to test Cuban VSSP for three trials — two in kidney cancer and one in breast cancer. Look for more Cuban Medical News here
Advanced lung cancer treatment, prostate cancer treatment, drug rehab, post-accident and cerebral palsy motor skills rehabilitation, treatment for eye diseases and plastic surgery -- foreign patients can get all of these services and more in Cuba, and at competitive prices.
Heart surgeons in Cuba are doing very complex open heart surgery procedures such as on-pump and off-pump coronary artery bypass grafting (CABG) procedures including complete arterial revascularization. Their outcomes are excellent.
Breast augmentation surgery in Havana costs $1,248 (940 euros), compared to around $6,000 in the United States, $4,350 in Britain and $2,500 in Mexico. On any given day there are 2,000 patients at the largest one of reserved for foreigners Havana clinic from around the world.
Use of stem cells results in Cuba are also encouraging. Stem cells therapy is used in complex fractures, bone cysts, aseptic necrosis of the hip, Arthritis injury joint degenerative, particularly of the knee, periodontitis, heart attacks, paraplegia due to injuries of the spine and spinal cord injury, and in children and adolescents with Muscular Dystrophy Duchenne (DMD).
Most come from Latin America, but there are also patients from places like Angola, Canada, Spain, and even Cuban-Americans from the US. Canadians, or Americans pretending to be Canadians are a target market for eye surgery, dentistry, cosmetic surgery, medical check-ups, drug and alcohol addiction rehabilitation, diabetic foot ulcer treatment and orthopedics. Health tourists are offered top level care at prices that are often far below those in North America. While it is not legal for Americans to go to Cuba as medical tourists, it is legal in Cuba for clinics to deal with Americans; so some Americans either ignore the ban and hope to avoid the fines, or travel from Canada or Mexico.
Among the portfolio of medical programs offered in Cuba one of the most popular is that of quality of life, focused on the prevention and early detection of disease, promoting healthy lifestyles, well-designed and directed toward reducing risk factors for chronic, non-infectious illnesses. Unique Cuban treatments for skin diseases, vitiligo, psoriasis and hair transplantation, glaucoma and retinitis pigmentosa, diabetes treatment, lung cancer, brain cancer, breast cancer, prostate cancer, neurological rehabilitation Parkinson's disease treatment, Alzheimer, nervous system disorders, orthopedics, traumatology, plastic surgery, hepatitis B and C treatment in Cuba are luring thousands of patients from all over the world to Havana as Cuba establishes itself as a top medical center for the whole world.